The awards were given to the winners of the student competition "Advanced Transformation Design: From Construction Waste to Sculpture Design" organized in cooperation with Istanbul Technical University (ITU) Landscape and Art program and Turkey-based construction company Benesta . The international student competition "Upcycling Design: From rubble to sculpture design" took place for the first time this year under the theme "Debris becomes life in art". Prof., a member of the Faculty of Landscape Architecture at ITU, took part in the awards ceremony. DR. Benesta Benleo took place at Acıbadem with the participation of Gülşen Aytaç, sculptor Asaf Erdemli, Benesta CEO Roksana Diker and competing students.
The competition was held with the participation of 26 students from the disciplines of landscape architecture, industrial design, architecture, urban and regional planning, interior design; It was characterized by specialist trips, workshops and training courses. The first visit to the Benesta office and on the construction site; The meeting took place by examining the waste materials on site and making sketches of initial ideas. At the second meeting on the construction site, Asaf Erdemli carried out a practical work on the combination of materials and the final presentations of the students' design work took place in the office.
After the final presentations, 4 students were awarded with the decision of the representatives of the Benesta team and the competition jury team.
Esra Balcı, a student at the ITU Industrial Design Department, won the first prize with her work titled "Safe Place," which was designed based on concepts such as "womb, nature, embrace and rest" and "feel safe." . ITU Landscape Architecture student Melisa Yurdakul received second prize for her work "Sculpture of Relax" which promised to showcase the Benesta project and which blends into nature and is inspired by the easy breathing approach. ITU landscape architecture student Berra Kafalıer received the third prize with her work "Merge".
Selin Kaya, student at ITU Industrial Design Department, won the fourth prize with her work called "Flow Sculpture" which she designed based on the concept of "flow" expressing the unique rhythm and continuity of nature. At the award ceremony, the winners received cash prizes and the participants received certificates of participation. – "Very good prototypes were created with the dreams of young people"
Lecturer of ITU Department of Landscape Architecture, Prof. DR. Speaking to Anadolu Agency (AA) after the award ceremony, Gülşen Aytaç explained that they opened an elective course on landscape and art within the framework of interior landscape architecture, saying: "When we thought about it what we can do to make this course more productive." We took our sculptor Asaf Erdemli with us as art advisors. Architectural photographer Emre Dörter also took part and we conducted this course together."
Aytaç explained that they try to make the classes that combine different disciplines more productive and made the following assessment:
"It was a very good process. Asaf Bey gave criticism to the children every week. If we look at it from the students' point of view, it is very valuable that the students show a work of art in the final year and that it is applied. As the ITU Faculty of Architecture, we are always happy to have these associations in such relationships, be it in industry, in the construction sector or in architectural offices. In this context, I would like to thank Benesta for her vision of sponsoring us, supporting students and trying to nurture young talents."
Benesta Managing Director Roksana Diker explained that they are an international company and follow five principles: "The first is international engineering experience, the second is functionality." In our third principle, we take care to use aging and non-aging materials. Fourth, we take care to build timeless structures. Fifth, we value building structures that are marvels of architecture and design." have used the phrases. Diker emphasized that they always value natural materials, green, sustainability and recycling, saying:
"In this context, together with the ITU, we have been thinking about what we can do together, what we can do with waste materials that are not used in construction, because we value art and young people. We gave students from the Faculty of Architecture a task. We are building a 15,000 square meter park in Benesta Benleo Acıbadem. We wanted to see what kind of sculptures we can place in this park from waste materials and what we can do. We did this in cooperation with the ITU. Young people dream very well, that's very important to us.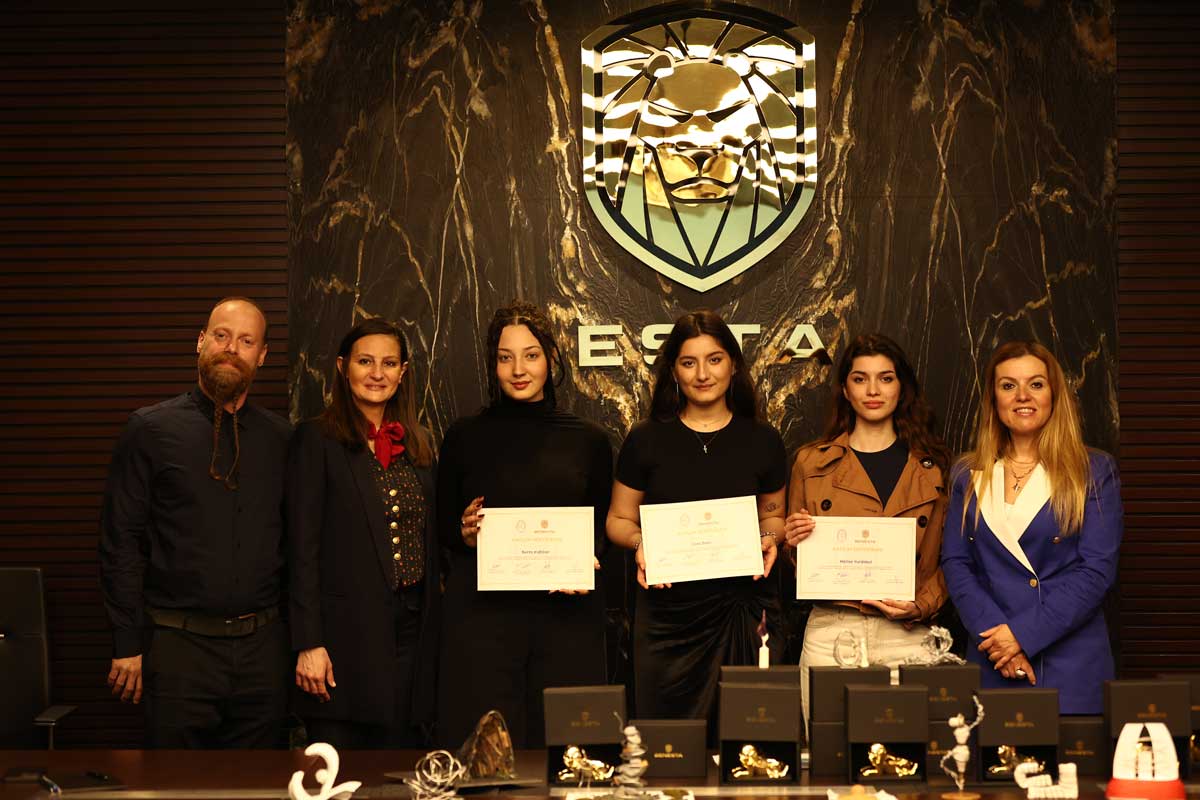 With the dreams of young people, very beautiful prototypes have emerged. Now let's set about bringing them to life. We will make real sculpture greats and keep them alive in our Benleo Park. We will continue such artistic competitions at the international level. The dreams of young people give us hope. We will make artistic activities sustainable and continue to involve and support young people in our artistic activities project."
Sculptor Asaf Erdemli explained that they learned about the materials in Benesta Benleo Acıbadem and visited the waste materials one by one, saying, "We also did some experiments with the students." Tried welding. We have prepared a workshop for them. We have prepared presentations about how we use materials and how many artists around the world are using it. They researched about it and presented us with the examples that they liked," he said.
Erdemli explained that the students started developing a project from these conclusions after understanding the basic idea of ​​Benesta Benleo Acıbadem and concluded his words as follows.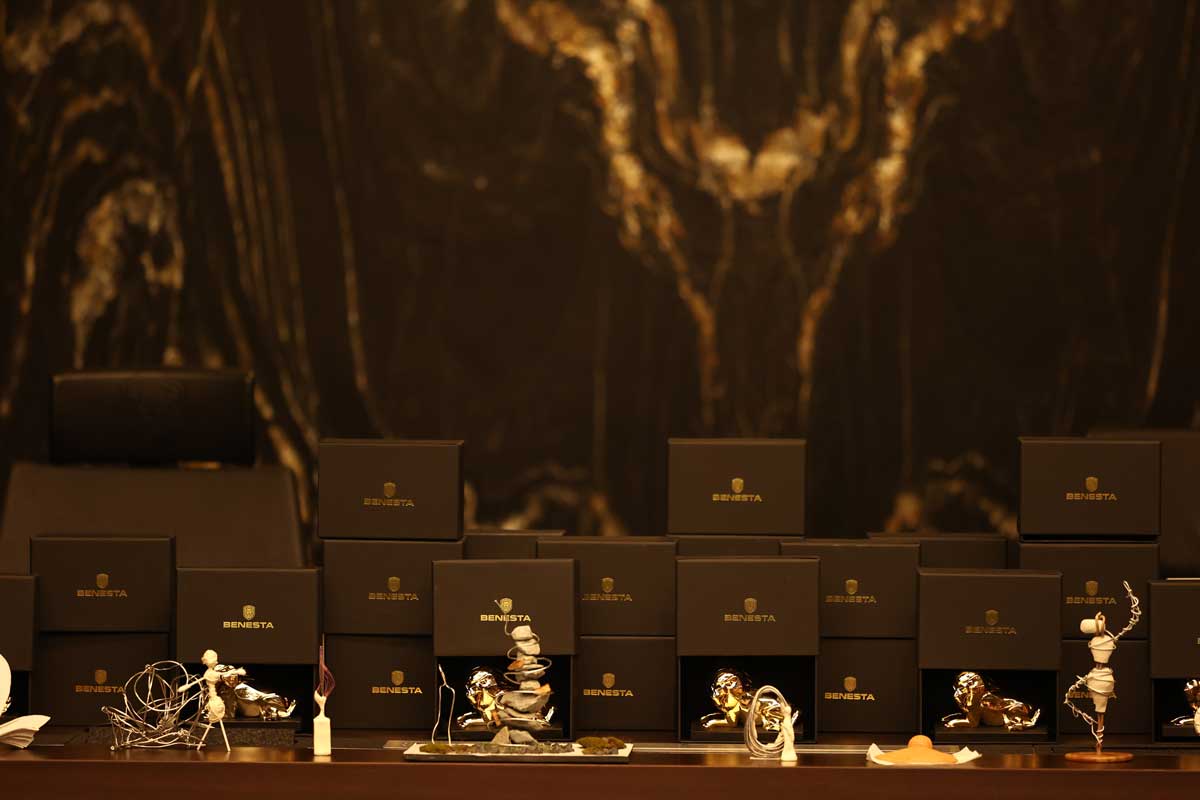 "It's a process that takes about three to four weeks. This process has turned into a project where they can tell the story more accurately, be better suited to this project and present their point of view in their own discipline, with reductions and changes. Then the mockups started. They saw that the things they thought, drew and modeled from the models were not so good in the models, and this started a change again. Eventually they reached the final. It was a busy schedule for her, but we made it through quickly. The award ceremony took place today. The awards are made jointly with those in charge of the company, me and my professors at the forefront of this project. We finished one of them and came to Benesta Benleo Acıbadem physical production part to exhibit in Benleo Park as long as this project exists. We will repeat this with the work of my friend who came first."
The awards ceremony of the "Upcycling Design: From Construction Waste to Sculpture Design" competition ended after a group photo shoot.